CEO, Jane Barr Pino
COO, Patty Barr Russo
Bridget Schalki
Barbara Koroncai
Diane Giardinelli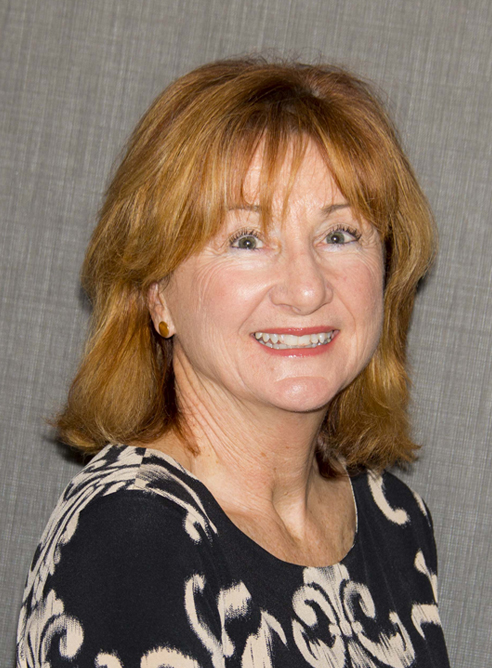 Karen Zwolak
Barbara Curtis
Dolores Prunetti
Anna Russo
CEO, Jane Barr Pino

CEO, Jane Barr Pino has guided more than 25 organizations to success, serving a collective membership base of thousands of men and women since 1987. As Principal of Jane Barr Pino & Associates, she serves as a key contributor for strategy, implementation, and decision-making for her clients, three of whom have appointed her as a trusted member of their executive team. Jane's business is to handle the back office, marketing, and finances of each group managing budgets valued at over $10M. Her technical acumen includes special event coordination, fund raising, and project management. She works directly with The Forum of Executive Women, Caron Treatment Centers, New Leash on Life, and the POWER of Professional Women for which she is co-founder and Board Secretary. Jane began her career in office administration supporting top quality firms where she saw a need for high quality services in office, household administration, and project management. She answered that call and JBP&A enjoyed a positive cash flow in the first year and expanded to four employees by the fifth year. In 1995, the organization added the professional group management business that now supports 15 clients and the team has grown to eight devoted and talented members. Jane's clients rave about the service and respect her ability to develop and maintain client relationships. In 2016, SmartCEO Magazine honored Jane with the BRAVA Award for company growth, community impact and mentoring. She serves on the board of the Maternity Care Coalition, and the Philadelphia Center for Advancing Entrepreneurs. Jane resides in Montgomery County with her husband.

COO, Patty Barr Russo

COO, Patty Barr Russo has been providing organizational, management, and administrative support services for over 27 years. She has served Jane Barr Pino & Associates for 20 years at levels of increasing responsibility leading the staff and supporting professional groups by scheduling and attending board meetings, planning events, and handling the budget, marketing, sponsorship, and membership drives. Patty plans conferences and events in the Philadelphia area, throughout the state of Pennsylvania, and nationally. She is the Executive Director for both the Delaware Valley Association of Structural Engineers and the Structural Engineers Association of Pennsylvania. Patty is the Administrator for Harvard Business School Club of Philadelphia, Wharton Club of Philadelphia, and The Philadelphia Chapter of the Risk Management Association. She is a key team player on The Forum of Executive Women's team, handling much of the management and all logistics. Patty is also experienced in office management, household management, and bookkeeping (both business and personal). Prior to joining Jane Barr Pino & Associates, Patty worked at PNC Bank for eight years in the legal and community banking departments where she was a Banking Officer in the Private Line Banking Department. She earned her Associates Degree in Finance in the evenings plus additional course work and training in Finance and Business at PNC and LaSalle University. Patty lives in Bucks County with her husband and family.

Bridget Schalki

Bridget Schalki is a daily point of contact for numerous association boards including Harvard Business School Club of Philadelphia, Social Enterprise Initiative, Philadelphia Interactive Marketing Association, and the Greater Philadelphia Chapters of Facility Management Association and National Association of Women Business Owners. She routinely attends committee meetings, board meetings, and corporate retreats to document outcomes and produce minutes. Bridget has daily interactions to follow up and facilitate forward progress as the organization sets goals and commits to action items. Her knowledge of Word, Excel, PowerPoint, and Access are asset in association and event management. She is a valuable resource to the JBP&A team for planning and management of large-scale events such as trade shows and golf outings. Bridget thrives on the fast-paced environment managing down to the last detail and tracking progress with comprehensive reports. She is extremely skilled utilizing CVENT, Constant Contact, Robly, and Eventbrite, a scheduling software that promotes an association and their events. Her initiative and sense of urgency were cultivated during 13 years as a Legal Secretary for the Chair of Litigation at a large Philadelphia law firm. Bridget is proud to be a trusted partner to her client base who knows her to be dedicated, loyal, and dependable. Bridget is a resident of Montgomery County with her husband and four children.

Barbara Koroncai

Barbara Koroncai brings over two decades of corporate experience supporting leaders in healthcare to the JBP&A team. Her technical skills in processing, tracking, and problem resolution were vetted and honed during many years fulfilling procurement and compliance requests. Barbara assists with the support of Wharton Club of Philadelphia, Delaware Valley Association of Structural Engineers, Structural Engineers Association of Philadelphia, Risk Management Association, and Harvard Business School Club of Philadelphia. She has tactical and project management experience in marketing and is highly skilled in streamlining processes for efficiency. Grace under fire best describes Barbara as she relishes the opportunity to satisfy a variety of changing priorities. She has a background handling confidential material developing discretion and composure that her customers really appreciate. During her tenure at Johnson & Johnson Barbara, was honored with both Silver and Gold Encore Awards in recognition of business partner education/training and for integrating a client purchasing system. She has an Associate of Science in Business Administration from Pierce Junior College and is a resident of Bucks County and mother of three grown children.

Diane Giardinelli

Diane Giardinelli has a diverse background in account management, sales support, and as a teacher in private school. A common thread throughout her career has been customer focus, organizational skills, and a keen ability to impart clear instructions to others. She has expertise with database systems and reports and experience training clients to use them productively. Diane is lending her talents to Wharton NJ and Athena accounts as well assisting with individual clients. Clients appreciate Diane's professionalism and problem solving skills. She has a Bachelor of Science in Business Administration from West Chester University and resides in Wilmington, Delaware with her husband and three teenage children.

Karen Zwolak

Karen Zwolak came up through the ranks in Fortune 500 chemical companies where she provided administrative support and coordinated health and safety reporting for global statistics using SAP and other proprietary systems. While at Rohm and Haas, Karen was Senior Executive Assistant to the Springhouse facility's head of research. She has comprehensive knowledge of Microsoft Outlook, Excel, and PowerPoint and works closely with Jane as an Executive Assistant. Karen is the back up for the POWER of Professional Women, assists with The Forum of Executive Women as needed and serves individual clients as a financial manager and personal assistant. Her clients appreciate her flexibility and highly developed organizational skills. Karen resides in Bucks County with her husband.

Barbara Curtis

Barbara Curtis has a lifetime of experience in office administration, project coordination, and record keeping. She is skilled in Microsoft Office, QuickBooks, and database entry and serves as the Office Manager for JBP&A. Barb provides day-to-day management for The Forum of Executive Women and the Thirty Percent Coalition. She also assists with management of the Philadelphia International Marketing Association, New Leash on Life, The Forum Foundation, and Harvard Business School Club of Philadelphia. Barb also provides finance support for Wharton PA and event and auction coordination for Caron Treatment Centers. Known for working well under pressure, she is adept at multi-tasking. Barb hails from Philadelphia where she lives with husband Jim. She has three adult sons and three grandchildren.

Dolores Prunetti

Dolores Prunetti has an extensive background in record keeping and event management. She enjoys all of the detail of putting on large-scale events such as working with sponsors, auction items displays, and registration. Dolores provides administrative support for The Parkinson Council and The American Heart Association. She thrives in a face-paced environment and has been recognized throughout her career for being a conscientious and resourceful individual. Dolores has an Bachelor of Arts from Rutgers University, New Brunswick and resides in Bucks County with her husband and family

Anna Russo

Anna E. Russo joins JBH full time after supporting the firm for 10 years with mailings and as event staff. Since much of her support was for the Forum of Executive Women, Anna continues assisting on that account. She also manages a personal assistant client, an entrepreneurial client, and the Bucks County Women's Advocacy Coalition. Her formal education in finance and hands-on experience in audit/compliance explains Anna's meticulous attention to detail and ability to bring diligence, insight, and accuracy to her client's repeatable processes. The world-renowned Disney Corporation trained Anna in customer focus and service leadership. Her months spent there as an intern forever changed the way she interacts with clients and is a point of extreme pride. Anna further honed her client facing excellence during seven years in the accounting office at Wegmans, a holistic food market chain known for their exemplary service. She builds trust and client rapport through active listening and a lightning fast response rate. Anna recognizes that each account has diverse needs and their own communication methods and prides herself on matching and exceeding their individual expectations. Anna is a graduate of Temple University where she earned a Bachelor of Business Administration in Finance as a scholarship student.